There is tough competition going on between human and machine for the sake of the $200,000 prize amount.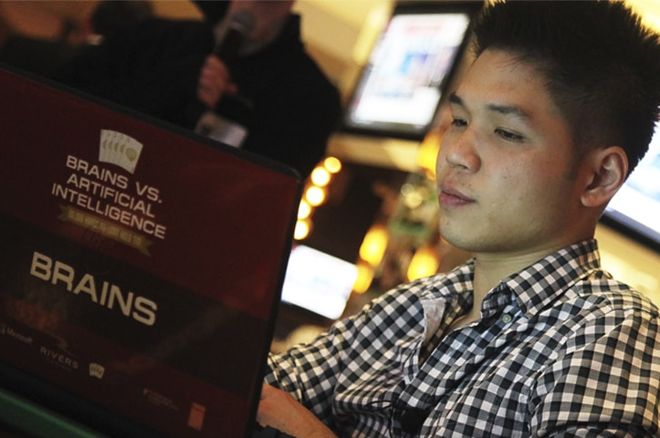 The human players are finding out whether they are smarter than a machine or a machine is smarter than them.
The match between a machine and professional players of poker had started on January 11 2017. It is taking place at Pittsburgh's Rivers Casino. Here the professional poker players are going to deal cards with an A.I. And check their skills. The name of the event is "Brains Vs. Artificial Intelligence: Upping the Ante." This is the second season of the match between human and a machine.
In the year 2015 series, the winner was the player of poker. The machine lost the match because of collecting lesser chip in comparison to pro players. This time, the machine has been updated with strong and advance software and it is returning for the match once again.
Another change that machine has done this year is, in the year 2015; the players played 80,000 hands only. But, this year this number will upped and it will go to over 120,000. This will reduce the possibility of winning the tournament by luck. And it will also give a clearer picture as who is smarter between a machine and human.
Players, who are going to compete with machine this year, are Jimmy Chou, Jason Les, Daniel McAulay and Dong Kim. All four will play all of the hands of Heads-Up No-Limit Texas Hold-em. The match will continue for over 20 days. All four players are expert of Heads-Up No-Limit Texas Hold'em. And if they win the match then the prize amount of $200,000 will get divided into all four players.
The match has started and people are keenly watching whether the A.I., that can do anything, will be able to beat poker players.